Why We Are Different – The 5 R's
'A soulful experience'
Vincent
Status: Buyer
City of Charlottesville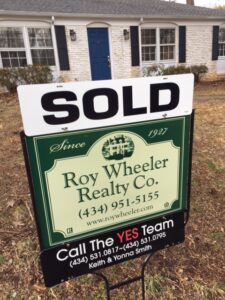 For three years, Vincent and his wife Christy from Charlottesville were looking for the perfect house to take their family life to the next level. It was a search for a forever-home where their two young daughters would find a safe place to grow up. It needed to be in a good school district, close to the city and it would need enough outdoor space for the family to spend time together. In short, it needed to be a place where memories are made.
That search, however, was fruitless.
"I absolutely lost faith in a good outcome," Vincent said. "Sometimes we would find a house that was priced right, but it wasn't the right location. Or, we would find a property in a wonderful neighborhood, but the house needed too much work. We once made an offer on a house that, in the end, needed over $40,000 worth of repairs. It was a process filled with lots of heartbreak."
The family decided to put the brakes on their search to reevaluate their options. It wasn't until they partnered with the Y.E.S Team that they found renewed hope on finding a property that would live up to their expectations.
"From the moment we started working with Keith and Yonna Smith we were so impressed with their knowledge of the local market and the buying process," Vincent said. "The condition of our future home was very important to us and since Keith has been involved in building over 600 homes in the area, we quickly realized he had a great eye for detail and was able to ask all the right questions."
It almost immediately led to a relationship where Vincent was able to completely rely on and trust the Y.E.S Team.
"Buying a house and putting a roof over your family's head is a big decision. You need trusted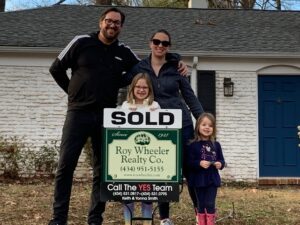 partners by your side and we found them in Keith and Yonna. They were always looking out for our interests and were completely selfless in the process. The only thing that mattered to them was the outcome we desired."
Laying the groundwork with solid research and with the family's wishes in mind, Keith and Yonna found their forever-home in Johnson Village.
"I remember walking through our future house and it felt like it all came together for us. Keith asked us: "Do you think that this is your where?" We did. "Then this is your house," he said."
Looking back on working with the Y.E.S Team, Vincent is clear: "I had no worries, even though the buying process is difficult to navigate. You need a captain to steer the ship and we would recommend The Y.E.S Team to anyone. All in all, my wife and I had a soulful experience working with Keith and Yonna Smith."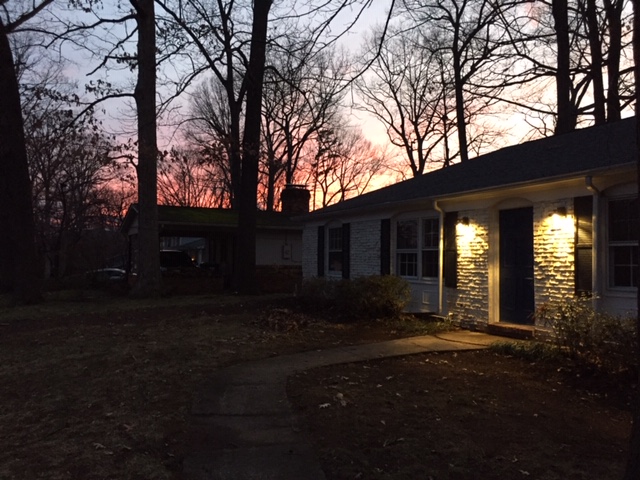 'The Y.E.S Team took all my worries away'
Mary
Status: Seller
County of Albemarle
Pricing her home just right, making the necessary repairs before going to market and getting stellar photographs of her house definitely spelled success for Mary. As a matter of fact, partnering with The Y.E.S. Team ensured she was able to sell her house in a mere two days.
"Keith and Yonna were trusted advisers for me when I decided to sell my house," she said. "They pride themselves on having a strong work ethic and solid judgement. That became immediately clear to me."
According to Mary, The Y.E.S. Team did their homework on her property by doing solid market research. And they were good listeners too, said Mary.
"Timing was important to me because I wanted to sell close to the spring and make sure potential buyers would have time to move in before the start of the new school year. They were more than willing to accommodate my requests and work with me."
During the process, Mary was not only amazed by the level of service she received, but by the important connections both Keith and Yonna have cultivated over the years in the real estate world.
"Getting a contractor to the house for some repairs just involved Keith making a few calls. I learned quickly that Keith and Yonna are so well-connected and respected in their field. That, to me, was very reassuring. We also had good and informative talks about how to price the house, and with great success. In the end, they did all the work and took my worries away."
The Y.E.S Team Way: mind the 5 R's
Whether Vincent or Mary realized it or not, there's a science to successfully navigating the real estate market as either a buyer or as a seller. Or, as Keith Smith from the Y.E.S Team says: that process is an art form of sorts.
"Because we have 32 years of experience in real estate, we know instinctively what to do, how to do it and when to do it. For us that is such a natural process. But it is also very well thought out," he said.
The secret to success? Mind the 5 R's. That's the Y.E.S Team Way. Once you are at the point you can check off the five boxes below, you are ready to either buy or sell. Guaranteed!
Right Location

Right Price

Right Features

Right Condition

Right Time
Is that an easy process? No, it is not. Vincent will attest to that. But with trusted partners by your side, your real estate journey can be pleasant, stress-free and result-driven. Make the Y.E.S Team Way your way!
Call today: 434-531-0817
Charlottesville & Central Virginia Real Estate