Client Testimonials
Our main goal is to make your home buying or selling experience the best possible. Referrals are our business, and serving you is our goal. Here are a few testimonials from our wonderful clients.
"Yonna & Keith Are consummate professionals. As a seller, I lacked nothing my choice of YES Team as my agents. I felt I was always #1 in every step of this sometimes stressful process. Communication, commitment, compassion and character, I was truly blessed with the 'real' estate experience"
"Towards the end of the transaction, we also worked with Keith. His technical expertise & experience with the construction trade was very useful during & after the home inspection. HIs advice saved us significant time and money. It was great working with him!"
"Yonna is AWESOME…We can not say enough about how great of a Realtor she is…perfect for 1st time homebuyers."
"Agents were on top of every single detail and always had accurate information. Keith & Yonna made first time home buying a breeze!"
"Extremely professional from start to finish. Always looking out for our best interests! Good sense of humor too!"
"Yonna was extremely professional but also extremely caring. She found us the perfect income property. She was tireless!"
"Yonna is a GEM! We love her dearly! We have listed 2 houses with her and she found us our current house. She gets the job done and is very professional."
"Excellent does not begin to describe the level of service Yonna & Keith Smith provided. They handled every aspect of the sale professionally and went far beyond what ordinary agents would do. Can't thank them enough!"
Yonna is an amazing Realtor-warm & caring, honest, & I felt that as a first time home buyer there was no one as patient & informative as she was as she helped us through this process. She & Keith are an awesome team & I'd absolutely use their services again!"
"Yonna was very personable, genuine, & sensitive to our needs. We never felt rushed, pressured or dismissed when working with her. She was a pleasure to work with!"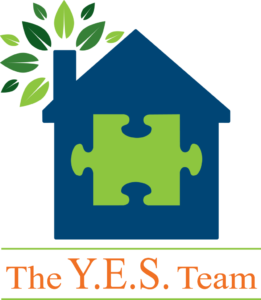 How Was Your Experience?
Charlottesville & Central Virginia Real Estate